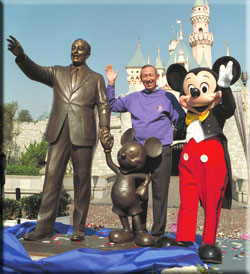 Frank Anzalone Photography
MckyFoto's Photography
Press Event Photography
Media Event images from Disneyland and WDW celebrations, anniversaries, attraction openings and new lands as seen through the camera of MckyFoto. View the grand opening of Toontown in Disneyland... the grand opening of the Indiana Jones Attraction... highlights of Walt Disney's 100th Birthday Celebration at WDW... and more! Use the drop-down menu (above) to select the event!